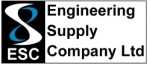 Description
Tool supplies in Glasgow, Scotland
At Engineering supply company we stock many products available for next day delivery from many of the worlds leading manufacturers for all the disciplines above and more.
There have been many changes in the products that they sell and the area that we cover since 1954, however the company ethos has remained constant in that we supply high quality, cost effective products to our customers which are delivered on time to enable them to overcome their manufacturing challenges.
They have carefully selected their manufacturer partners to provide what they think is the most comprehensive range of products available within the industry. They back this up with a team of highly skilled, time served, manufacturer trained engineers who can listen to and interpret their customer's needs, recommend a solution and then prove it out on the shop floor. They are able to provide solutions for individual processes such as turning, milling or hole-making through to fully integrated turn-key packages including machine tools, fixturing and measuring equipment.
Their company has been very successful over the years with our vision to offer our customers a technical service with competitive pricing and excellent deliveries and customer service.
Every company must perform as a team to ensure their customers get the best level of service and at Engineering Supply Company this has always been our intentions which we have strengthened over the years now with a wealth of experience and knowledge to provide the Scottish market with a supply partner you can rely on.