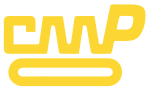 Description
CMP Plant Hire has a wide range of Plant for hire available for you to hire, such as:
Excavators 1-5 ton (Zero Tail Swing, L.G.P, Long Reach Models available)
Wheeled Excavators 7-20 ton
Backhoe Loaders
Crushers/Screeners (Jaw + Impactors)
Dozers D4-D8 (All L.G.P)
Traxcavators Cat 953C-Cat 973C
Dumptrucks 10-30 ton
Site Dumpers/Rollers
Loading Shovels
Telehandlers 7-17metre
Tractors, Tankers and Trailers
Tracked Dumpers 5-10 ton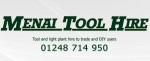 Description
Menai Tool Hire is an independent, family run business situated in the centre of Menai Bridge, Anglesey, North Wales, famous for the Menai suspension bridge.
The business was established in 1984 by father and son, John and Paul Green. After working together in the building and construction industry for a number of years, they decided to open a family run, tool hire business. John and Paul's background in the building and construction industry has provided Menai Tool Hire with the ability to offer accurate and informative advice to its customers on the use of a broad range of machiery equipment. After trading successfully for a period of time Paul's son, William Green joined Menai Tool Hire making it a third generation family business.
Menai Tool Hire has been trading successfully for over 30 years and it continues to grow and adapt to changes in technology and a changing modern climate. They pride themselves on their customer relationships and friendly staff are always on hand to provide professional advice and assistance. With advances in design and technology, they are continuously expanding and updating their hire fleet to provide the highest quality products to their customers.