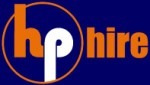 Description
HP Hire has been hiring, selling, repairing and servicing a complete range of plant and machinery for over 20 years. HP Hire is the trading name of Hamilton and Preston, a company which has been involved in the construction industry in Ireland for the past 65 years.
Based in Enniskillen, they service the requirements of both individuals and contractors, not just to the county of Fermanagh but throughout Ireland.
HP Hire is committed to sustained investment, aimed at not only new plant and equipment but also the implementation of new IT systems, the Health and Safety of their employees and specific training to ensure their staff are all capable of supplying the highest levels of service. Their continued investment ensures they are able to provide their customers with the most comprehensive and modern range of equipment for every job.