liverpool
Description:
Tool hire company in Liverpool, Merseyside, England
We are your local tool hire branch with over 2000 products available for hire. We offer delivery and collections as well and as trade accounts for both home DIY and professional contractors. Our popular hire range includes carpet cleaners, floor sanders, generators , gardening tools and access platforms. Great Prices !. Call now and speak to a hire representative or book directly online.
Description:
Crosby Tool Hire has a very comprehensive range of tools, including electric tools and equipment for hire to suit any job, whether it's big or small. All the tools they offer are of the highest quality and all at competitive prices, so their customers are guaranteed to get the best service possible.
Crosby Tool Hire has a friendly team of staff that are always available to offer professional and personal advice to each customer, whether it's regarding drill hire or any other tools or equipment. They also now supply Calor Gas in all sizes. The company will always make sure their customers choose the best tools they require for each job and for customers who need tools quickly then they can provide them with an urgent tool hire service.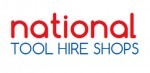 Description:
National Tool Hire Shops Liverpool is located at 2 Brunswick Place, Liverpool L20 8DT. It is part of National Tool Hire Shops.
About National Tool Hire Shops
National Tool Hire Shops is a successful, customer-focused tool hire specialist. With over 50 branches throughout England, Scotland and Wales, we can conveniently serve both trade and private individuals, to supply the tools and equipment that you need, when you need them, at an extremely competitive price.
When we established National Tool Hire Shops, we wanted to go against the established way of doing things in the tool hire industry. We didn't want to accept mediocrity, we didn't want to accept sub-standard tools and equipment, and we didn't want to accept extortionate pricing. We want to make tool hire clear, fair and accessible to everybody – from construction professionals and tradespeople, to DIY enthusiasts and first time tool hirers!
Our aim is to make tool hire as simple, straight forward and clear as possible. We have a new state of the art hire website, which clearly displays the price you will pay for a piece of equipment, including VAT and the damage waiver – so there are no nasty surprises when you come to check out!