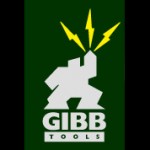 Description
Tool supplier in Aberdeen, Aberdeenshire, Scotland
Gibb Tools are a leading specialist tool supplier to the industrial and retail sectors, with offices in Aberdeen and Ghana. Our main but not exclusive business is the supply of engineering tools to the North Sea oil industry.
Gibb Tools was established and traded as a retail outlet until the oil industry arrived in Aberdeen. Since then the oil sector has become an increasingly important part of our business and we have changed our stock profile to reflect this.
Large in-house stock combined with high quality service has meant fast growth over the last decade. their service quality is endorsed by ISO 9001:2008 and 1st Point Assessment accreditation.
History of Gibb Tools
1933 - Gibb Tools was established. Originally situated on Lodge Walk, Aberdeen with only 2 employees.
1948 - Relocation to 40 King Street. Around 5 full-time employees. By 1970 we are already established as a reliable specialist tool supplier for the booming oil industry in the North-East of Scotland.
1992 - Relocation to 271 King Street. Business square footage increased to 50002 with a rapidly-growing international customer base. A full time staff complement of around 30 people.
2012 - The planned relocation to a purpose-built premises within a stones-throw of our current location. An estimated 16,0002 foot retail/warehouse will allow for continued expansion of the company.

Description
Tool supplier in Ellon, Aberdeenshire, Scotland
In 2016, after selling a few drills on eBay and Amazon, Toolden decided that to build their own website and fill it with all of the industries favourite power tools.
Toolden is a dedicated and passionate team, based in the North East of Scotland. They have a great blend of knowledge, innovation, experience and commitment, qualities in the Toolden team. All of this comes together to offer the highest level of service they can possibly provide to their ever growing cherished customers.