Herefordshire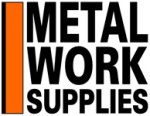 Tool supplier in Hereford, Herefordshire
Metal Work Supplies is an independent engineers' merchant based in Hereford, near to the famous race course. The business has been in existence for over thirty years and continues to provide a traditional merchant service to old established customers as well as just in time systems. They can nearly always supply what you ask for but if we don't have it, we can normally get it in few days. They now have an online shop which supplies many of the everyday requiments of tools and consumables.
Tool supplier in
Tufftools holds almost every tool you can think of. And, if they don't have it right there in stock, they'll do their upmost to get the item for you. At no extra cost!
They stock all the major manufacturers from DeWalt to Teng Tools. Cordless Power Tools to metalworking tools and grinding tools. You can rest safe in the knowledge that every tool you purchase from Tufftools will be durable, tough and covered by warranty.
Trading for over 30 years the company occupies a total floor area of some 15'000 sq. ft. They would normally expect to carry in excess of 20'000 stock items, with access to over 24'000 hand & power tools in 24 hours. Their couriers deliver on a regular schedule to customers nationwide, however we do have some as far as Australia!!
Tuff Tools offer the best prices and free returns on over 24,000 Hand Tools and Power Tools delivered FREE in 24 hours. Their stock range includes most makes of Power Tools and Power Tool Accessories from top brands to the best quality budget name.
Tufftools.com also stock fixings, ironmongery, workwear, footwear, abrasives, cutting tools, drills, reamers, ropes, chains, hoses, janitorial goods, ladders, precision measuring equipment, pressure washers and lots more.