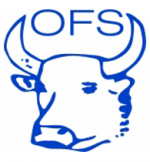 Description
Tool supplier in Eynsham, Oxfordshire
Oxon Fastening Systems Ltd are one of Oxfordshire's most leading Fixing's and Fastening's, Ironmongery and Power tool specialists!
They are a family run business and have been trading now for over 33 years. All staff have experience in the various trades we supply too.
Apart from supplying Fixings! Fastening's and Builders Ironmongery, we hold what is possibly the largest varied stock within Oxfordshire and the surrounding areas, with over 80,000 different items in stock at any one time.
They offer a same day free delivery service throughout Oxfordshire and the surrounding areas if you place your order before 10am.
They offer what is probably the best power tool repair service in Oxfordshire and the surrounding areas, again with a large range of spares. We stock all the top brands of power tools and we do the warranty repairs for all tools whether purchased from us or from elsewhere.

Description
Tool supplier in Oxford, Oxfordshire
Providing the best possible service at competitive prices and established over 40 years ago, Toolmaster provides general tools and ironmongery to a mainly agricultural customer base.
They supply a large selection of power tools, hand tools, fixings and fasteners, welding supplies, machinery and general maintenance items, both in-store and online.
Having expanded their premises, recruited more staff and installed a new computer system to improve stock control and order strike rates, they are now able to provide an even better level of service to our customers.