Oxfordshire
Tool supplier in Didcot, Oxfordshire
Based in Didcot, South Oxfordshire, Millhill Tools offer their clients the benefits of long experience in the tools business, a caring, friendly attitude and competitive pricing. Whether you are a contractor, tradesman, DIY enthusiast or home-builder, they are dedicated to serving your needs.
With a comprehensive stock of hand and power tools from leading makers, a full service capability and knowledgeable staff, we are ready to serve your needs six days a week.
Conveniently located on Hagbourne Road, we have off-road parking for your convenience. For those unfamiliar with Didcot, they are located at the eastern end of the town: Hagbourne Road runs off the Lower Broadway opposite Rich's Sidings, approximately half a mile from the town centre, heading towards Wallingford.
As well as being the local ToolBank partner we stock quality tools from a wide range of manufacturers, including (but not limited to):
Arrow
Atlas Copco
Attenborough
B.O.C. (Agency)
Batty
Berg
Bison
Black & Decker
Bosch
Brian Hyde
Britool
Castle
Crown
DeWalt
Dickies
Dormer
Draper
Eliza Tinsley
Faithfull
Fein
Garrison Dales
Hitachi
Maglite
Makita
Marshall Town
Matabo
Mirka
Mitutoyo
Record
Refina
Robert Sorby
Rothenberger
Ryobi
S.I.P.
Sandvik
Sealey
Spear & Jackson
Squire
Stabila
Stanley
Stihl
Thor
Trend
Victorinox
Weller
Wholesale Welding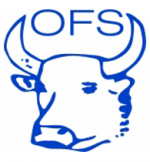 Tool supplier in Eynsham, Oxfordshire
Oxon Fastening Systems Ltd are one of Oxfordshire's most leading Fixing's and Fastening's, Ironmongery and Power tool specialists!
They are a family run business and have been trading now for over 33 years. All staff have experience in the various trades we supply too.
Apart from supplying Fixings! Fastening's and Builders Ironmongery, we hold what is possibly the largest varied stock within Oxfordshire and the surrounding areas, with over 80,000 different items in stock at any one time.
They offer a same day free delivery service throughout Oxfordshire and the surrounding areas if you place your order before 10am.
They offer what is probably the best power tool repair service in Oxfordshire and the surrounding areas, again with a large range of spares. We stock all the top brands of power tools and we do the warranty repairs for all tools whether purchased from us or from elsewhere.