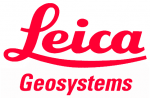 Description
Surveying equipment manufacturer in Milton Keynes, Buckinghamshire
Leica Geosystems is revolutionising the world of measurement and survey for nearly 200 years. It Geosystems creates complete solutions for professionals across the planet. Known for premium products and innovative solution development, professionals in a diverse mix of industries, such as aerospace and defence, safety and security, construction, and manufacturing, trust Leica Geosystems for all their geospatial needs. With precise and accurate instruments, sophisticated software, and dependable services, Leica Geosystems delivers value every day to those shaping the future of our world.
Leica Geosystems is a brand within Hexagon Geosystems, the complete reality-capture solutions provider. With a sharp focus on information technologies that capture, measure, and visualise data, Hexagon Geosystems' high-quality products and solutions create real digital worlds.
The company is part of Hexagon, Sweden (Nasdaq Stockholm: HEXA B; hexagon.com), a leading global provider of information technologies that drive quality and productivity improvements across geospatial and industrial enterprise applications.
Send Message to listing owner