Description
Surveying equipment manufacturer in Mayfair, London
Coltraco Ultrasonics is the OEM of Portalevel™ and Portascanner™ and have been for over 20 years. They have supplied over 15,000 units to customers in 104 countries. These are the basis for becoming the technology manufacturer that we are today manufacturing 14 systems and products.
In their niche field of non-invasive, portable and ultrasonic liquid level measurement, they are the world leaders. The business commenced with the development of a portable ultrasonic liquid level indicator for the UK Government Atomic Energy Research Laboratory at Harwell, and was undertaken by Mr Eric Charlton Hunter in 1987, who had previously worked at the Admiralty Research Laboratory and prior to that specialized in Sonar in the Royal Navy Submarine Service. This was called the Portalevel™.
The work to establish a portable unit took over 3 years, and was accelerated both by users reluctance to continue to employ radioactive isotope technology because of licensing, transportation and storage restrictions, and by operators who had a personal disinclination to use radioactive technology. Coupled to this, in 1986 the Montreal Protocol was developed to control the use of CFC's, and in that the company began to receive various UK and USA Government requests to aid their monitoring. Supported by some of the world's largest fire and marine servicing companies, the 1st production unit was released in 1990.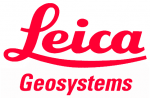 Description
Surveying equipment manufacturer in Milton Keynes, Buckinghamshire
Leica Geosystems is revolutionising the world of measurement and survey for nearly 200 years. It Geosystems creates complete solutions for professionals across the planet. Known for premium products and innovative solution development, professionals in a diverse mix of industries, such as aerospace and defence, safety and security, construction, and manufacturing, trust Leica Geosystems for all their geospatial needs. With precise and accurate instruments, sophisticated software, and dependable services, Leica Geosystems delivers value every day to those shaping the future of our world.
Leica Geosystems is a brand within Hexagon Geosystems, the complete reality-capture solutions provider. With a sharp focus on information technologies that capture, measure, and visualise data, Hexagon Geosystems' high-quality products and solutions create real digital worlds.
The company is part of Hexagon, Sweden (Nasdaq Stockholm: HEXA B; hexagon.com), a leading global provider of information technologies that drive quality and productivity improvements across geospatial and industrial enterprise applications.

Description
Surveying equipment manufacturer in Andover, Hampshire
Mitutoyo is the world's leading manufacturer of precision measuring equipment, offering a huge range of products from micrometers, calipers and dial gauges to hardness testers, vision measuring systems and 3D coordinate measuring machines from sales offices in more than 40 countries, supported by aftersales representation in more than 100.
In the UK, in addition to providing top-quality products for manufacturing industry, Mitutoyo offers machine-specific training for customers as well as general metrology training courses for companies wishing to upgrade staff skill levels. Support services include technical advice on specific applications of the company's products, UKAS-certified calibration, sub-contract measurement, and bespoke system design for particularly challenging measurement and component handling applications.
Long-established links with national standards organisations, investing in the best people and the finest facilities, and a belief in building strong customer relationships are the fundamentals that keep us at the forefront of measurement technology.
Manufacturing excellence is paramount at Mitutoyo. Standards are linked worldwide both by our own procedures and those of the ISO organisation.
At Mitutoyo we continue to invest money, time and effort in providing the best possible solutions for our customers in terms of sales, support, repair and training facilities. Our nationwide resources and the backing of the finest production and research establishments ensure that an investment in Mitutoyo products and services is a wise business decision.