HSS Hire, the national tool and equipment hire Company, today announces the launch of the Haulotte Star 6 exclusively in the UK. The robust vertical mast will be added to HSS' delivered only range and available to customers nationwide.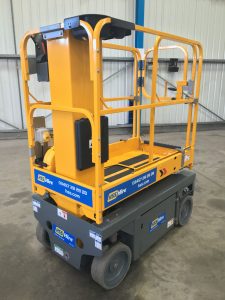 This is the first time that the Star 6 will be available for hire in the UK, having been particularly popular in the Scandinavian market for its exceptional agility and efficiency. The 100-strong fleet of Star 6s will be stocked across HSS Hire's network of customer distribution centres and will join the Nano SP and Star 10 in the low-level access range, complementing the Genie GR15. 

Key features of the Star 6 include full indoor/outdoor versatility, onboard diagnostics and an all steel construction and hydraulic mast, meaning there is no requirement for cables, ropes or chains. The addition of AGM batteries means there is virtually no maintenance required and minimal gassing, leading to less down time and increased productivity. In addition, the efficient AC drive motors use less power while providing faster lift and lower speeds offering increased daily battery life and all round energy efficiency.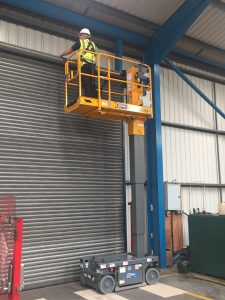 Ian Webber, head of procurement at HSS Hire said:

"We are very pleased to be able to bring the Star 6 to the UK market for the first time. It's an incredibly versatile and efficient piece of equipment that has been proving very popular in other parts of Europe.

"We're delighted that Haulotte has trusted HSS to launch this superior equipment in the UK. We know our customers will be keen to take advantage of the outstanding safety, speed, efficiency and quality of the Star 6."

 Stephane Hubert – Commercial Director Zone Europe at Haulotte added:

"The Star 6 has been really popular in other parts of Europe and we know that UK customers will quickly realise the benefits. Thanks to their nationwide network of distribution centres and their commitment to delivering outstanding safety and value, HSS are the perfect partner for us to launch the Star 6."