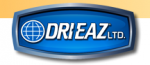 Description
Cleaning equipment manufacturer in Newport Pagnell, Buckinghamshire
Dri-Eaz provides the best portable products for the restoration and maintenance of healthier indoor environments.
Established in 1980 in Burlington, Wash., USA, Dri-Eaz developed the first commercial quality "snail-shell" airmover, which revolutionised the restoration industry. Dri-Eaz has brought the restoration industry a number of other firsts, including inter-air drying systems and industry-specific moisture detection instruments. Today, Dri-Eaz manufactures a broad range of dehumidifiers, airmovers, drying systems and air scrubbers used within water damage restoration, industrial drying, cleaning, and maintenance work.
Description
Cleaning equipment manufacturer in Banbury, Oxfordshire
Alfred Kärcher – inventor and entrepreneur
Alfred Kärcher, like Robert Bosch, Gottlieb Daimler and Graf Zeppelin, was one of the inventors and entrepreneurs that Württemberg produced in such great number since the beginning of the industrial era. With the utmost commitment, he dedicated himself to bringing his ideas to fruition. In 1924, the then 23-year-old completed his studies at the Technical University of Stuttgart and worked first of all at his father's agency, which he developed into an engineer's office. In 1935 he founded his own company in Bad Cannstatt, Stuttgart so that he could produce and market his own products in the field of heating technology. Alfred Kärcher designed and built the "Kärcher salt bath furnace", among other products, for tempering steel and light metal in industry according to his own patent.
In 1939, the family-owned company relocated to Winnenden, where it still has its headquarters. By this time the company was also producing heating devices for aircraft engines and cabin heating systems. Following the Second World War, the company turned its attention to products for urgent, everyday use: round stoves, small cookers, handcarts and trailers for tractors.
Move into cleaning technology
Alfred Kärcher made his breakthrough into the cleaning technology industry in 1950 with the development of the first European hot water high-pressure cleaner (the DS 350 steam jet). The design of the water heater proved to be so pioneering that it still forms the basis of all burners today.
Like so many, Alfred Kärcher did not live to see the global success of his innovation. When he died on 17 September 1959 at the age of 58, his wife Irene took over the management of the company and steered its fortunes for three decades. Today their children Johannes Kärcher and Susanne Zimmermann von Siefart are in charge of the family-owned company in its second generation.
Internationalisation
In 1962, Kärcher founded its first foreign subsidiary in France, followed by Austria and Switzerland. Internationalisation continued apace. In 1975, Kärcher opened a factory in Brazil; 10 years later, the company had founded 16 sales companies in North America, Africa, Australia and elsewhere. By 2012, Kärcher was represented by subsidiaries in 57 countries and generating 85% of its sales abroad. With 40,000 customer service points in over 190 countries, Kärcher provides comprehensive support to its customers all over the world.
Growth through innovation
After a phase of diversification, Kärcher turned its attention to high-pressure cleaning in 1974. During this period, the colour of the machines was changed from blue to the now world-famous Kärcher yellow. In 1980, the company expanded its product range to cover basic cleaning requirements, initially in the areas of transport and buildings. Step by step, the range was expanded with the addition of wet and dry vacuum cleaners, sweeper vacuums and scrubber driers, vehicle washing bays, steam cleaners, cleaning agents and drinking water and wastewater treatment systems.
Among the milestones in Kärcher's history was the introduction in 1984 of the HD 555 profi, the first portable high-pressure cleaner, and the subsequent expansion into the consumer market. In 1993, this range was expanded to include indoor products and Kärcher has since added steam cleaners and vacuum cleaners for private households to its range. The RoboCleaner RC 3000 was launched in 2003 as the world's first fully automatic robotic vacuum cleaner. In 2007, Kärcher moved into the completely new sector of gardening, which includes pumps for watering, water removal and service water supply in households, as well as an extensive range of accessories.
In 1986, Kärcher launched its pioneering roller brush technology for scrubber driers in the professional range. Thanks to the development of a new rotary nozzle (dirt blaster) in 1995, the cleaning effect of the high-pressure cleaner was almost doubled. The dust intake of commercial wet and dry vacuum cleaners was continuously improved, and in 2007 the innovative TACT filter cleaning system was launched. New procedures were also developed in the course of worldwide cleaning projects: the 284 travertine columns on St Peter's Square in Rome were restored using a specially developed spray process over a total area of 25,000 m². Since 2009, Kärcher has been selling ultra-high pressure cleaners, which, at up to 2,500 bar pressure, not only clean but restore facades and strip concrete. In the same year, a multipurpose municipal sweeper was released onto the market and new target groups were gained with the launch of water dispensers.
Kärcher becomes a global market leader
Innovation has been and continues to be the most important growth factor. In 2011 alone, Kärcher launched over 100 new products. The global market leader in cleaning technology will continue to be characterised by its ingenuity, top performance and innovative problem solving.

Description
Cleaning equipment manufacturer in Southampton, Hampshire
Truvox International is a leading supplier of commercial and industrial floorcare machines, based in Southampton, England. From the production of its first electrical polishing machines in the early 1960's, Truvox has successfully expanded both its product range and its geographic reach to a point where it is now recognised in over 70 countries worldwide.
Truvox International prides itself in being a world leader in the design and production of innovative floorcare machines as well as demonstrating thorough attention to quality standards. Truvox is a BSI Registered Company (BS EN ISO 9001:2008).
Truvox International has a wide range of well established brands including Orbis rotary burnishers, Hydromist carpet extractors, Valet vacuums, Multiwash scrubbers and Cimex three brush technology.
Truvox International is supported in the delivery of outstanding value cleaning solutions by a network of dedicated dealers across the UK and worldwide.
Truvox International became part of the Tacony Corporation based in St. Louis, Missouri, USA in 2007, providing it with world class development facilities, access to an even wider range of product permutations and extensive sourcing options including manufacture in the UK, USA, China and India.
Truvox International strives for excellence in all its activities relating to the design, manufacture and global sales of commercial and industrial cleaning equipment.
Our objective is to fully meet market and customer expectations concerning product design and manufacture, on-time delivery, customer satisfaction, and to provide a pleasant and developmental environment for staff.