John Dennis Coachbuilders have appointed Stuart Walker as Managing Director of its Gigloo brand of event facilities.
Stuart will head up the existing sales department and the newly formed hire division which begins operating out of two purpose built depots in early 2016.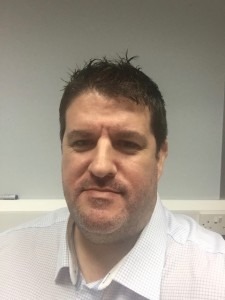 Stuart has had a career running companies within the events and engineering backgrounds. He joins JDC from Serviced Events, a company formed by him in 2015 to operate the Gigloo fleet of in-house products. Serviced Events is to merge into JDC to become part of the new Gigloo hire department.
JDC's Group Managing Director, Alan McClafferty commented "Due to the overwhelming success of Serviced Events in the hire marketplace working solely with Gigloo products, it only seemed right that Stuart was the perfect fit for our expansion plans. His vision and strong leadership skills will ensure the brand grows into another Great British manufacturing Success."
Walker said "When I first came across the Gigloo brand, and saw the direction they were going with their use of co-polymers I know it was something I wanted to be a part of. Three years on I am proud to be joining John Dennis Coachbuilders and taking the Serviced Events team with me. I know we have a very busy future ahead of us."