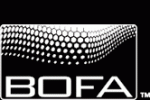 Description
Extractor manufacturer in Poole, Dorset
BOFA International is a multi-award winning world leader in fume extraction and filtration, acknowledged as number one in the industry.
Ours is an unrivalled heritage of nearly 30 years' experience in providing fume extraction solutions which are reliable, high quality and with a low lifetime cost of ownership. Our expertise is well established and trusted by all sizes of businesses, from global market leaders to niche production in a wide cross section of industries including Laser, Electronics, Mechanical Engineering, Printing, 3D Printing, Dental, Medical, Pharmaceutical and Beauty.
Our Vision
"To maintain our position as the world leader in Fume Extraction Technology by delivering innovative quality product solutions that combine high performance with low cost of ownership.
To be the supplier of choice - adding value to our customers' business activities whilst demonstrating our partnership qualities at all levels.
To continually strive for further improvement by investing in our people and services."
Our Philosophy
To supply reliable, simple to use and cost effective fume extraction systems that meet or exceed worldwide health and safety legislation.
BOFA specialises in the development of bespoke solutions for a wide variety of market sectors. Within these markets we strive to give added value. This is achieved by incorporating additional functionality and features within the unit cost.
With today's ever increasing demand for low operating costs and the development of new materials, BOFA is constantly finding new methods to allow customers to protect both their employees and the environment, whilst reducing energy consumption and downtime.
Description
Extractor manufacturer in Letchworth Garden City in Hertfordshire
Extractability, is a division of Weldability-Sif, a UK based "one stop source" for all welding fume extraction solutions. Extractability cover everything from the design stage through to installation, commissioning and servicing. As a provider of approved DGUV/IFA (Institute of Occupational Health Standards)fume control solutions, we are committed to playing a vital role for sustainable and efficient industrial production.
All our products combine care for the environment and for employee health by improving work efficiency and production economy. Extractability are proud to provide products and services that contribute to reducing the environmental impacts from industrial production and help to create safe and clean working environments.

Description
Extractor manufacturer in Melton Mowbray, Leicestershire
Flextraction Ltd has been at the forefront of the Dust and Fume Extraction market since the late 1990s. As a leading independent UK firm that specialises in manufacturing and supplying Local Exhaust Ventilation (LEV) products, we strive to offer the best solution to your dust or fume extraction problems in the workplace.
Flextraction has developed its own Hood Positioning Device (HPD), a spot extractor that is perhaps more commonly referred to as an extraction arm. In addition, we offer a range of products from highly credible suppliers from throughout Europe, whose products include mobile filter units, industrial vacuums, both mobile and centralised, laboratory extraction units, a wide variety of hoses, vehicle extraction reels and a selection of filter media for a wide range of units.
Based in the East Midlands, flextraction is ideally suited to providing a UK wide service to our customers. Our offices and production facility are in the market town of Melton Mowbray in the heart of Leicestershire.
Flextraction Ltd prides itself in being able to offer an engineered solution to all of your dust and fume extraction needs. In addition to our own excellent range of extraction arms we have now sourced quality products across the full range of the dust and fume extraction market and we are now able to offer you a product that will meet your requirements - from the smallest single arm soldering point, multi-station welding fume systems, through to large area Local Exhaust Ventilation of highly toxic and hazardous materials.
Within our range of extraction equipment are arms that conform to the Atmosphere Explosive Regulations (ATEX). We custom design, manufacture, install, test and commission dust extraction and fume extraction systems.