Description
Heating and power generation manufacturer in Cannock, Staffordshire
Aggreko plc is the global leader in the rental of power and temperature control.
They help companies increase profits by creating opportunities, solving problems and reducing risk using our unique network of global locations, equipment and technical services.
With over 100 locations in more than 30 countries they offer 24/7 services to companies across a variety of industries.
Aggreko prides itself in inspiring confidence in its customers worldwide:
Confidence in the equipment and services we provide.
Confidence in the promises we make.
Confidence in the relationships we build.   
Confidence in the knowledge that we always get the job done.
Over the years, a wide range of specialised generators have been developed by Aggreko to meet the ever-expanding needs of our customers. Effective temperature control can result in longer life for your operating equipment, higher productivity, and less downtime.
Aggreko is the global leader in rental solutions for power generation and temperature control systems.  They help their customers improve and safeguard their operations by improving productivity, creating opportunities and assisting with Contingency Planning.
With their network of local service centres, problem solving expertise and 24-hour emergency availability, their customers always have the equipment and support they need.

Description
HVAC manufacturer in Inverkeithing, Fife, Scotland
AIC was founded in 2001 and rapidly became an internationally recognised reliable specialist in the design, engineering and manufacture of stainless steel and titanium heat exchangers.
Due to that, they are at the forefront of advanced heat transfer solutions. Thanks to proven design products without compromise on quality and their technologically advanced automated production processes, they can carry out the most complex and technologically advanced heat transfer projects.
The AIC products and technological solutions are the results of continuous investment and research aimed at achieving their objectives of a maximum reduction in polluting emissions with increased energy savings, guaranteeing the user high eco-comfort performance in heating and domestic hot water.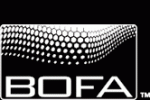 Description
Extractor manufacturer in Poole, Dorset
BOFA International is a multi-award winning world leader in fume extraction and filtration, acknowledged as number one in the industry.
Ours is an unrivalled heritage of nearly 30 years' experience in providing fume extraction solutions which are reliable, high quality and with a low lifetime cost of ownership. Our expertise is well established and trusted by all sizes of businesses, from global market leaders to niche production in a wide cross section of industries including Laser, Electronics, Mechanical Engineering, Printing, 3D Printing, Dental, Medical, Pharmaceutical and Beauty.
Our Vision
"To maintain our position as the world leader in Fume Extraction Technology by delivering innovative quality product solutions that combine high performance with low cost of ownership.
To be the supplier of choice - adding value to our customers' business activities whilst demonstrating our partnership qualities at all levels.
To continually strive for further improvement by investing in our people and services."
Our Philosophy
To supply reliable, simple to use and cost effective fume extraction systems that meet or exceed worldwide health and safety legislation.
BOFA specialises in the development of bespoke solutions for a wide variety of market sectors. Within these markets we strive to give added value. This is achieved by incorporating additional functionality and features within the unit cost.
With today's ever increasing demand for low operating costs and the development of new materials, BOFA is constantly finding new methods to allow customers to protect both their employees and the environment, whilst reducing energy consumption and downtime.