Description
Earth moving equipment manufacturer in Ripon, North Yorkshire
Hydrema UK is a wholly owned subsidiary of Hydrema A/S and was established in Ripon, North Yorkshire in 1985. From our premises we offer sales of new and used equipment, service and spare parts for all parts of the UK. We have direct sales in England and Wales with dealer support in Scotland and Northern Ireland.
The Hydrema Group
Hydrema is a modern, international group of companies which develops, manufactures and markets high-technology earth-moving plant equipment. The main factory and head office are located in Støvring near Aalborg in the north of Denmark.
The company, which was founded in 1959, consists of an extensive network of sales and service facilities with subsidiaries in major West European countries. In Germany, production facilities are situated in Weimar. Other parts of the world are covered by local importers and distributors. The main objective of the company is to offer equipment that complies with specific market requirements. This is ensured through flexible production facilities, an innovative Research & Development department and a dynamic Sales & Marketing organization.
Description
Construction equipment in Uttoxeter, Staffordshire
In every corner of the world you'll find a JCB machine. JCB is one of the world's top three manufacturers of construction equipment. We employ around 12,000 people on four continents and sell our products in 150 countries through 2,000 dealer depot locations.
Throughout our 68 year history, we have always invested heavily in research and development, keeping JCB at the cutting edge of innovation.
Today, JCB has some of the finest engineering facilities across the globe, produces a range of over 300 machines and maintains a reputation for unrivalled customer service.
JCB, a truly world-class and still family owned company.
History of JCB
The very first machine that Mr JCB built was a tipping trailer he made using a £1 welding set and sold at the local market for £45! That was in 1945.
In 1948, there were 6 people working for the company which then made a hydraulic tipping trailer - the very first in the whole of Europe.
In 1953, along came the first machine to be stamped with the JCB logo you see on machines today. This was a Backhoe Loader (what we all call a digger!) and it's the machine that everyone nowadays calls a JCB.
In the 1960s, Mr JCB began the tradition of cool JCB stunts to publicise the company name. This is how the world-famous Dancing Diggers started. If you've never seen the Dancing Diggers before please view our quick movie.
Today, JCB has over 7,000 employees and we make 279 different machines. But we're still based in the Midlands so we've got our own JCB jet and helicopter that we use to fly in our customers.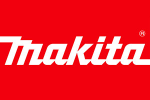 Description
Power tool manufacturer in Milton Keynes, Buckinghamshire
Makita has always had the vision that society and global communities should be able to develop for themselves, and future generations. By providing the tools, Makita is ensuring that anything is possible.
We can be certain of this by the initiatives that guide our business every step of the way. From our regard for the environment, evolving safety measures and innovations in design and manufacturing, we're sure that not only are we contributing to a better today, but investing in a better future.
Innovation
Key to Makita's vision is the constant strive for innovation in our technology and our products. From our safety solutions like AVT and dust extraction, through to our Lithium-Ion battery and chargers technology, Makita is at the forefront for new ideas.
This is all down to our dedicated research and development centre in Japan, where engineers work hard to constantly improve our products in all aspects, from power consumption through to ergonomic design and function.
Manufacturing
Makita manufactures its tools in plants across the globe, from its headquarters in Japan to here, in the UK. Our Telford manufacturing plant is the only full-production facility for power tools in the UK and has been successfully running construction on many of our top line cordless power tools since 1991.
Makita's investment in the Telford plant has seen it take over production for the highly important MXT Combi Drill, one of the company's best selling products.
Makita's acquisition of Dolmar in 1991 has also meant that we have one of the strongest histories in the Outdoor Power Equipment market and the plant in Germany constantly delivers tools worldwide to the highest quality.
At the heart of our manufacturing process is the belief that for a good tool you need a good motor, and Makita makes every effort to make sure our motors are of the best quality. We source the absolute best raw materials and components in order to build the most powerful and efficient motors we can imagine.
Premium grade steel is used to produce armature shafts and gears, and only steel of the highest grade is used, whilst high grade magnetic copper wire goes into each and every one of our tools to ensure superior current flow whilst withstanding extreme temperatures.
Our quality control tests each, and every, machine that leaves our manufacturing plants. Nothing is left untested; on the motor alone we perform 19 extensive tests!
Our high standards go a long way, which is probably why when you buy Makita, it's likely to be a lasting relationship.