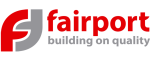 Description
Construction equipment manufacturer in Sheffield, South Yorkshire
Fairport Construction Equipment Ltd. is a manufacturer of construction equipment including plate compactors and pokers based in Sheffield U.K. The facility forms the hub for sales, support and distribution of machines, tools and equipment used by the building / construction industry in the UK and worldwide.
As well as supplying compaction equipment such as Tamper Rammers, Vibrating Rollers and Reversible Plate Compactors the factory also houses Fairport's sister company Flexible Drive and Tool, Which manufactures flexible drives for the marine, agricultural, petrol chemical, food, and construction industry.
Website coming soon!
Fairport equipment is available for sale direct from the factory in Sheffield U.K. or via a growing network of distributors.

Description
Flooring preparation manufacturer in Gloucester, Gloucestershire.
Husqvarna Floor Solutions is very passionate about flooring in all its diverse forms. They understand that you're looking for functionality, sustainability, value and aesthetics from every square meter of surface. That's why they've made it their mission to offer all the processes, equipment, consumables and support you need.
Functionality is vital and they consider it an absolute fundamental when choosing and applying flooring. They are committed to helping you produce a surface that meets the daily demands made on professional flooring. Whether it's in industry, retail or the public sector. Choose Husqvarna Floor Solutions as your flooring partner and discover the solutions that deliver the functional characteristics your specific circumstances require.
No matter your choice of Husqvarna flooring solution, they offer the expertise, machines and tools you need, whether you are looking for cost effective preparation, installation and / or maintenance. Husqvarna flooring specialists around the world are here to support you every step of the way – throughout specification, creation and after care. They can also help you reduce costs over the floorings' lifecycle and at the same time, optimise the life of the floor.
They believe in making a big impression with minimal environmental footprint. That's why they strive to ensure all our flooring solutions, installations and maintenance practices are carried out with a focus on sustainability, as well as functionality. At the base is refining a concrete slab that is already in place, a process that reduces environmental impact compared with covering the surface with less durable material. At the same time, you'll get a floor that lasts year after year when it's maintained with Husqvarna Floor solutions.
Carefully chosen and expertly installed and maintained flooring adds aesthetic value in many different scenarios. Get it right and the visual results you can achieve are truly diverse and always eye-catching. From industrial facilities to high-end public buildings and private residences, Husqvarna can help you select, install and maintain flooring that makes a defining contribution to a great looking interior.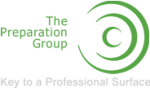 Description
Flooring preparation manufacturer in Lincoln, Lincolnshire
Founded in 1991 by Managing Director Tracey Glew, The Preparation Group began life as a Surface Preparation Contractor; removing, preparing, polishing and cleaning a multitude of surfaces across a wide range of sectors.
We built a reputation for providing high levels of service and tailoring solutions for every project.
In 1997, and with the vast experience and knowledge gained from our contracting operations, we decided to market our own range of Shotblasting, Planing, Multi-stripping and Grinding machines. We already had an enviable insight into customers' expectations and we understood the importance of reliability and performance of equipment to satisfy our clients' fast track programs.
In 2006 we opened our £350k purpose built Training Centre enabling us to demonstrate our range of equipment, to deliver our surface preparation courses and to host FeRFA's 'to prepare and profile' training modules. Our facility is also used to showcase manufacturers flooring materials.
Today, we continue to develop and manufacture equipment, embracing and incorporating new technology into our designs and we source the knowledge and expertise of renowned worldwide surface preparation experts to work in partnership with. Everything we market is tested, and if necessary refined by our engineers and operatives.
We have remained true to our principles, aims and values and have continued to be forwarded thinking, investing in the expertise of our personnel and forging close working relationships with customers, suppliers and partners.