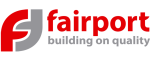 Description
Construction equipment manufacturer in Sheffield, South Yorkshire
Fairport Construction Equipment Ltd. is a manufacturer of construction equipment including plate compactors and pokers based in Sheffield U.K. The facility forms the hub for sales, support and distribution of machines, tools and equipment used by the building / construction industry in the UK and worldwide.
As well as supplying compaction equipment such as Tamper Rammers, Vibrating Rollers and Reversible Plate Compactors the factory also houses Fairport's sister company Flexible Drive and Tool, Which manufactures flexible drives for the marine, agricultural, petrol chemical, food, and construction industry.
Website coming soon!
Fairport equipment is available for sale direct from the factory in Sheffield U.K. or via a growing network of distributors.
Description
Pump manufacturer in St. Neots, Cambridgeshire
Established for over 40 years, March May Ltd is a UK based pump manufacturer and distributor of high performance, magnetic drive seal-less pumps. We are proud to be a UK based company that both designs and manufactures it's own magnetic drive seal-less pumps. Manufactured under an ISO 9001 quality management system, our products are globally recognised for their quality and reliability. We have over 10 years' experience with Gruppo Aturia's Rotos range, we are the UK distribution partner for Pan World pumps and also represent brands including Savino Barbera & Fluid-o-Tech, as well as having access to Williamson peristaltic pumps. We supply our products into almost every industry and have a product for almost every application. Many of the pumps that we have to offer can be supplied with full ATEX approval. We pride ourselves on our ability to design and manufacture products alongside our OEM customers, or to modify existing products to suit specific applications. We aim to offer the very best customer experience every time and we hold huge component stocks in order to ensure we can offer fast lead times.
Over the years March May has invested significantly in research & development. With extensive 3D Solidworks and CAD/CAM Technology, a fully equipped workshop and highly skilled technicians - we are able to react quickly to meet our customers' requirements. We frequently work alongside new and existing OEM customers in order to design or modify our products to suit individual applications.
Our UK based manufacturing facility includes a fleet of the newest injection moulding machines on the market, all of our injection moulding is performed in house to ensure the highest standards of quality are maintained. Recently we have invested in a state of the art Hurco 3D machining centre to further support our already well equipped facility. March May take a flexible approach to manufacturing and we are able to quickly change our production plan, or utilise our various different machines, in order to satisfy our customer's urgent requests.
March May products are constructed from an innovative modular design, allowing us to keep extensive stock of component parts that can be utilised in various different products. Our highly experienced team of assembly operatives are able to assemble, test and have most pumps ready for despatch within 24 hours from receipt of order, often product is despatched the very same day. We work closely with the country's leading freight forwarders and offer next day delivery as standard, be it boxed or palletised. We also have a wealth of experience in international forwarding.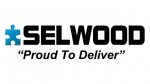 Description
Pump manufacturer in Eastleigh, Hampshire
Selwood has designed, manufactured, hired and sold mobile contractors pumps for over sixty years and is the leading pump supplier in the UK, selling a full range of pumps for all applications.
The largest privately owned UK Company serving the construction and allied industries, Selwood is recognised as one of the leading pump and plant, hire and sales companies in the country.
Founded in 1946, Selwood is now a £55m turnover company employing over 400 staff throughout its nationwide network of branches.